NETBALL COACHING RESOURCES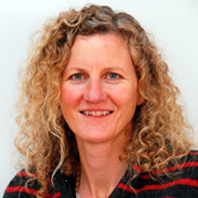 Join thousands of netball coaches worldwide who have benefited from the broad range of Netskills Netball Coaching Resources, since 1989. Gillian Lee is a Level 3 / High Performance Coach and coach educator and has been since 1994.
NETSKILLS NETBALL CONSULTING
Need a coach for your team, or a coaching session for variety and new ideas? Netskills can supply a coach for your team / club on a weekly, monthly or as a once-off basis. (Victoria Only – for regular coaching.)
HELPING COACHES OF JUNIORS THRU TO ELITE
Netskills has available a wide range of manuals and DVDs. They cater to all skill levels and age groups. And now with the NEW Netskills LIVE you can receive personal mentoring by Gillian Lee.
NETBALL DREAMZ NOVEL SERIES FOR JUNIORS
Parents always get frustrated when their children don't read enough, or aren't active enough. This series of novels gives children an opportunity to read about something they really love, while giving them fun netball activities to practice in their own backyard.
Netskills web site has 3 main components:
1. Provides Free Stuff to help your coaching: Statistic sheets, sample pages from Netskills Netball Coaching Resources (Manuals & DVDs). More info
2. You can purchase Netskills Netball Coaching Resources (Manuals & DVDs) and players novels for all your coaching and player needs. More Info
3. NEW – Use Gillian Lee to personally mentor you with your particular team – Netskills LIVE
'Like' our Facebook Page so you can keep up to date with all Netskills latest products.
CHECK OUT OUR NETBALL COACHING RESOURCES